Save the date! Pawhuska Public Library announces Summer Reading Program 2018: "Libraries ROCK."  Music and sounds of all kinds is the theme. We will explore music and sound.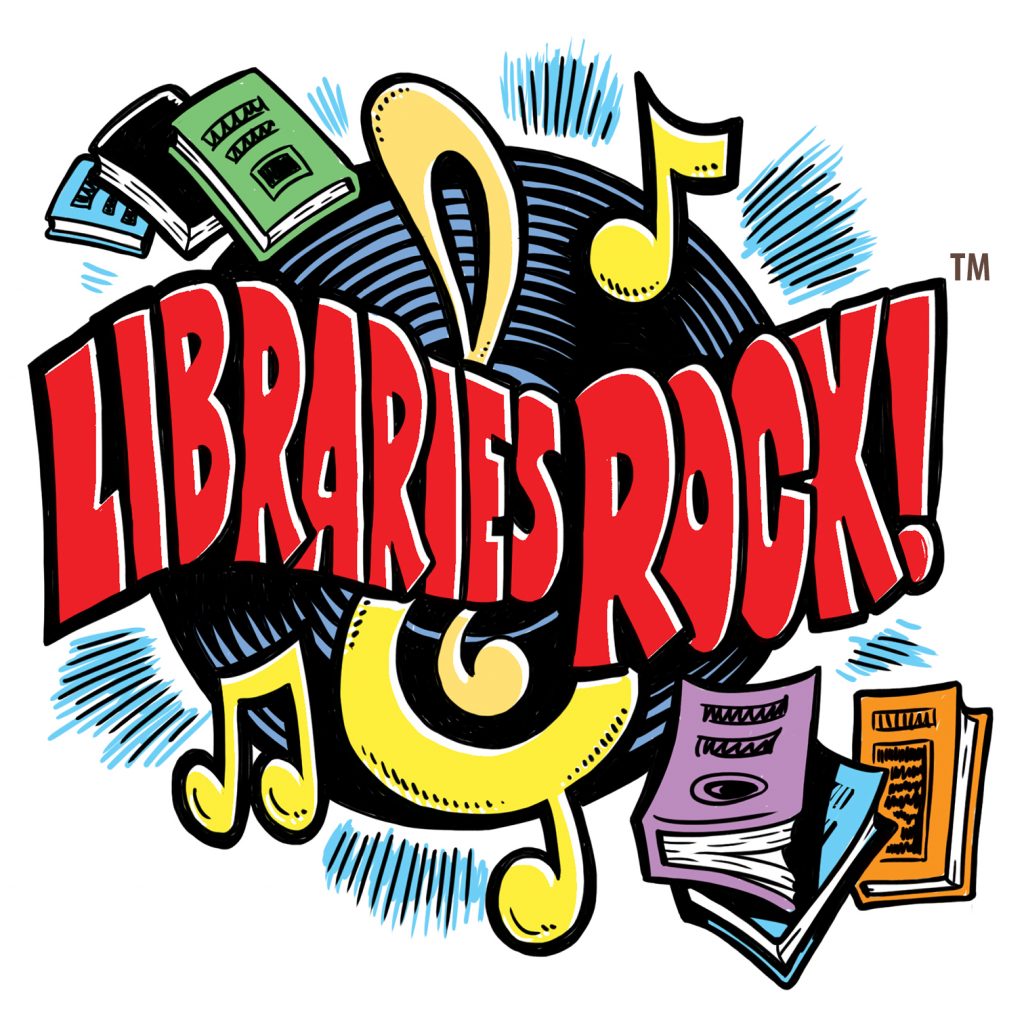 Just a few of this summer's programs:
Our ever-popular magician Steve will return. The Oklahoma City Zoo will present a "ROARchestra" of animal music. Did you know plants make music too? Find the beat in songs and poems. Try making musical crafts.
Sign Up Coming Soon
Sign Up for Summer Reading will take place May 23 through May 25. Watch for more information on how to sign up, programs, activities, and prizes.
Summer Reading programs will take place in the library's community meeting room, 10:30 am – 11:30 am each Friday in June and the first two weeks of July.
Pawhuska Public Library is pleased to announce our new six-week Spring Story Time series for children three and four years old, which will begin Wednesday March 7.
Story Times When and Where
All story times will take place in the library's community room, Wednesday mornings from 10:30 a.m. – 11:00 a.m.
Story topics will include seasons, home life, grandparents, and other favorites for little people.
Make sure you and the kids have a library card!
To apply for a library card, parents will need to bring identification (driver's license) and a proof of residence in Osage or Washington counties (one piece of mail, check, receipt, or other document.)
Pawhuska Public Library in partnership with Stillwater Public Library, is presenting by live stream video the five-part discussion series "One Book, One Community: Killers of the Flower Moon: The Osage Murders and the Birth of the FBI" based on the best-selling book Killers of the Flower Moon by author David Grann.
Grann's book dramatically recounts the investigations of the murders of twenty-four members of the Osage Nation during the 1920's, known as the Osage Reign of Terror.
"The programs are designed to foster a sense of community through a shared reading experience and to increase an understanding of a dark period in Oklahoma history and an appreciation of the Osage Nation."
Pawhuska Public Library and Pawhuska Library Director Yvonne Rose wish to thank Stillwater Public Library, Stillwater Library Director Lynda Reynolds, the Osage Nation, and other statewide sponsors for bringing this series to Pawhuska, Stillwater, and surrounding areas.
Five Events Live Streamed from Pawhuska Library
All five Pawhuska events will be presented by live stream video in the Pawhuska Public Library meeting room, 1801 Lynn Avenue, Pawhuska.
Dates and Times
These discussions and additional events will also take place at The Stillwater Public Library, The OSU Alumni Center, and other Stillwater venues. Contact Pawhuska Public Library 918-287-3989 or Stillwater Public Library 405-372-3633 for a complete listing of Stillwater events, locations, dates and times.
Interested in what else is happening? Get more info from Stillwater Public Library >
Thursday March 1, 2018 at 7pm
"The Osage Nation: A Brief History" Kick-off event and lecture on Osage Nation history with Dr. Andrea Hunter, Director of the Osage Nation Historic Preservation Office.
Tuesday March 6, 2018 from 1-2:30pm
"The Problem of Riches: Oil Boom and Bust in Indian Country" with Dr. Katrina Lacher, Assistant Professor, University of Central Oklahoma.Dr. Lacher will explore the impact of the oil industry on the Osage Nation and other tribes.
The lecture will cover the relationship between tribal members and the state and federal governments and will briefly profile the Burkhart and other Osage families and Jackson Barnett, the "world's richest Indian."
Thursday March 15, 2018 at 7pm
"Forensic Science Capabilities during the Osage Murders Compared to Today" with Dr. Dwight Adams, Former Director of the FBI Crime Lab. Dr.Adams will contrast forensics in the early 1900s with what is available in a modern crime laboratory.
Monday March 26, 2018 at 7pm
"Osage Visual Art, Both Past and Present" with Osage artist, Addie Roanhorse. Ms. Roanhorse will discuss the relationship of "Killers of the Flower Moon" to her personal life and its influence on her art.
Thursday April 12, 7:00 pm
An Evening with Author David Grann.
The award-winning author of "Killers of the Flower Moon" will discuss his research and experiences in writing the book. Descendants of Osage named in the book will share the effect these events still have on their families.