The library is OPEN 9:30 am to 5:30 pm, Monday through Friday.
City of Pawhuska rules:
Stay 6 feet or more away from others.

10 people in the library area at one time.

10 more people may meet in the community room.
With people spending more time at home, caregiving can become even more difficult. Oklahoma Healthy Aging Initiative is giving virtual classes for caregivers which may help you stay healthy and active. This is updated info. You don't have to sign…
The Pawhuska Public Library is closed at least until April 14, 2020. Due to the fluid public health (corona virus) situation, the close and open dates will be re-evaluated as needed and are subject to change.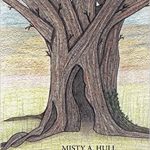 Join local author and illustrator Misty Hull as Misty signs copies of her new children's book Lienara. When and Where Saturday, December 21, 2019. 9:30 a.m. – 1:00 p.m. Pawhuska Public Library Conference Room Discover the magical world of Lienara…
Distance Learning and Reading
The Library Has Tumble Books
TumbleBooks is easy to use, and offers unlimited access from home! You can read as many books as you want, when you want, and on any device. There are no check-outs, holds, or bulky downloads. Books are available instantly. No login needed.
The library will have TumbleBooks through August.
New at the Pawhuska Public Library