The library is OPEN 9:30 am to 5:30 pm, Monday through Friday.
City of Pawhuska rules:
Stay 6 feet or more away from others.

10 people in the library area at one time.

10 more people may meet in the community room.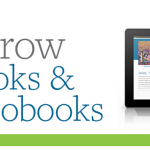 All you need is a library card and you're good to go! OK Virtual Library has way more than just eBooks. There is also a huge selection of audios, streaming movies and popular magazines. Since the library belongs to a…
Distance Learning and Reading
The Library Has Tumble Books
TumbleBooks is easy to use, and offers unlimited access from home! You can read as many books as you want, when you want, and on any device. There are no check-outs, holds, or bulky downloads. Books are available instantly. No login needed.
The library will have TumbleBooks through August.
New at the Pawhuska Public Library