World News at Pawhuska Public Library
Look up news sources from Oklahoma, surrounding states, and around the world.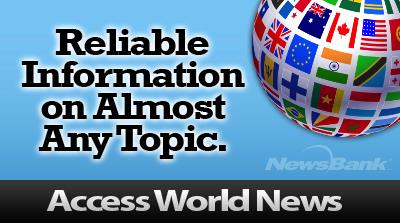 For Oklahoma state capitol watchers and OU Sooner fans, The Oklahoman newspaper is included.
Interested in surrounding states? Read the Wichita Eagle or the Dallas Morning News.
Or, search the London Times for news abroad. Many more sources are available.