The library is OPEN 9:30 am to 5:30 pm, Monday through Friday.
City of Pawhuska rules:
Stay 6 feet or more away from others.

10 people in the library area at one time.

10 more people may meet in the community room.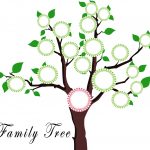 Genealogy will kick off during the week of October 22 – 26 at Pawhuska Public Library. Visit the library's re-organized genealogy room. How do you get started in genealogy? With yourself! Write down everything about you – your full name,…
Summer reading has wrapped up for the season and we had a great time! Thank you sponsors, volunteers and all who helped make it a success. The Next Big Event is Sept 17. We are on the Reading Roundup Author…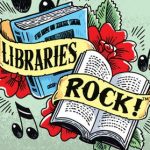 Hello from Pawhuska Public Library! As part of our Summer Reading theme "Libraries ROCK" kids will make musical instrument crafts and noisemakers – rain sticks, maracas, and kazoos and others. Can you make guitars and drums out of oatmeal boxes,…
Distance Learning and Reading
The Library Has Tumble Books
TumbleBooks is easy to use, and offers unlimited access from home! You can read as many books as you want, when you want, and on any device. There are no check-outs, holds, or bulky downloads. Books are available instantly. No login needed.
The library will have TumbleBooks through August.
New at the Pawhuska Public Library