New hours will be:
Monday, Tuesday, Wednesday & Friday: 9:30 a.m to 5:30 p.m.
Thursday only: 1:00 p.m. to 5:30 p.m.
Saturday hours will be 9:30 a.m. to 1:00 p.m.
New hours will begin on Tuesday, September 9, following the Labor Day weekend.
Library will be closed Sat. Aug. 31, Sunday Sept. 1 & Monday Sept. 2
The new schedule reflects patron use. There are fewer patrons arriving from 5:30 p.m. – 6:00 p.m., and requests for opening at 9:30 a.m.
September 9 at 1:00 p.m. in the library.
We understand that an Oklahoma highway patrolman will be present to discuss older drivers and driving needs. Earlier OHAI classes presented at the library include tai chi and nutrition.
For more details, View the Flyer.
How to Sign Up
To register, call Devon Murray, Northeast OHAI Center of Healthy Aging Education Specialist, at 888-616-8161, or email her at devon-murray@ouhsc.edu.
You must be registered in order to attend.
Look up news sources from Oklahoma, surrounding states, and around the world.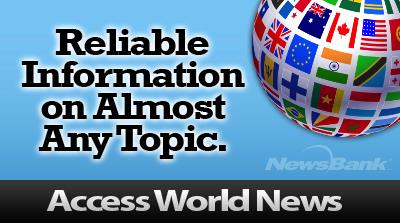 For Oklahoma state capitol watchers and OU Sooner fans, The Oklahoman newspaper is included.
Interested in surrounding states? Read the Wichita Eagle or the Dallas Morning News.
Or, search the London Times for news abroad. Many more sources are available.